UPDATES
Jun 20, 2021
Aegir Water Tank Level Monitoring System
We are adding a new product to our suite of innovative water management and sustainability solutions. This is a solar powered wireless device to monitor water level, report usage and automate level control and filling.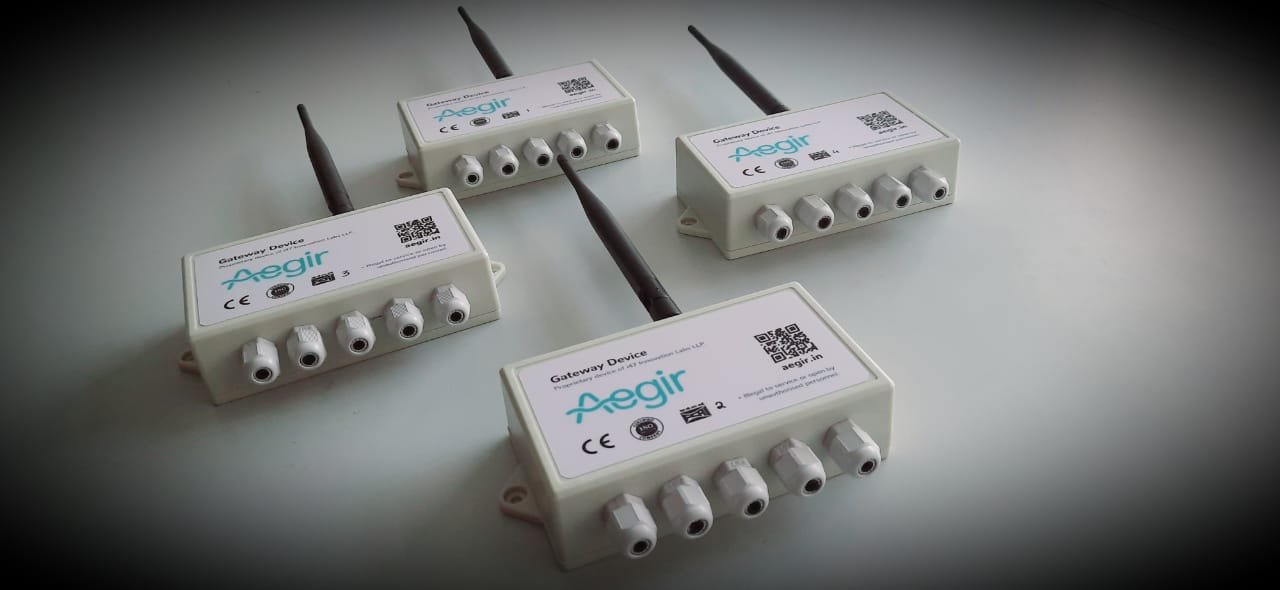 IoT Based Water Management
Those dangling wires and crude level management setups are a thing of the past. Let your level monitor double up as your usage analyzer as well. Totally wireless solar powered ultrasonic devices on LoRa.
Highlights
Solar
No hassle of wiring/power on your OHT's. If your OHTis any place with even a couple of hours sun a day, our devices are just drop-and-play. No wiring andcomes pre-configured. Just place it and see level and usage on our friendly mobile/web app.
Precise
We use premium ultrasonic level sensors that canprecisely measure within a millimeter, up to seven meters deep.
Usage Reports
Volume remaining is constantly monitored and reported, thus enabling usage tracking.
Automation
With the optional motor controller, you can automate the motor operation fully. No more overflows or empty tanks.
Technology
Ultrasonic Level Monitoring
This highly precise device works well with any kind of water, and up to large depths over 7m. Can be used safely for sewage as well as raw water, and at any temperature.
LoRa Communication
Wireless communication for up to 2km, our level monitors can talk to a gateway and optionally control a pumping station in that radius.
GSM/WiFi Gateway
Our LoRa enabled gateway devices can talk to 100+ monitors and securely transmit the readings over to our cloud servers, using WiFi or GSM.
App Based
All observed data and extended analytics derived outof it are made available near real-time on an easy to use mobile application. Volume of usage and comparison to recommended usage levels would help you gauge and accordingly tune your usage.